TBR Jar Wednesday is a weekly meme created here at Drink Coffee and Read Books. You can participate in this if you have a TBR jar or even if you don't. Each month you will randomly choose a category from your TBR Jar, or if you don't have a TBR Jar, you can use my Category for that month and make a post with three books that fit that category from your TBR, it doesn't have to be a book you own. It could be a book that you would like to purchase.
I Pick 3 books from my TBR Pile that fit the Category and have you all pick which one I should read next. This is a monthly MEME and you are more than welcome to join me. Just create a blog post with your three books and link the post below. You can find the Full Rules HERE.
I thought we can keep up with each list with the hashtag #TBRJW so add that to the end of your post and Social media.
My category for August is: Read a book set somewhere You've always wanted to visit.
So for this category I chose books that are set in the UK. So below you'll find my choices and the Poll to vote on.
So This Month I Picked:
London
by Edward Rutherfurd
Genre: Historical Fiction
London has perhaps the most remarkable history of any city in the world. Now its story has a unique voice. In this epic novel Edward Rutherfurd takes the reader on a magnificent journey across sixteen centuries from the days of the Romans to the Victorian engineers of Tower Bridge and the era dockland development of today. Through the lives and adventures of his colourful cast of characters he brings all the richness of London's past unforgettably to life.
Girl Online Going Solo
by Zoe Sugg
Genre: Young Adult Contemporary
As Penny starts the school year she's ready to face the world – alone. Noah has gone off the radar after ending his world tour early and no one, including Penny, knows where he is. So when she accepts Megan's invitation to visit her performing arts school it seems like an opportunity to make some new friends.

Helping everyone else seems to be the right remedy – Elliot needs her friendship more than ever, and she meets Posey, who she can really help with her stage fright. But is charming Scottish boy Callum the right kind of distraction? And can Penny truly move on when Noah's shadow seems to haunt her round every corner?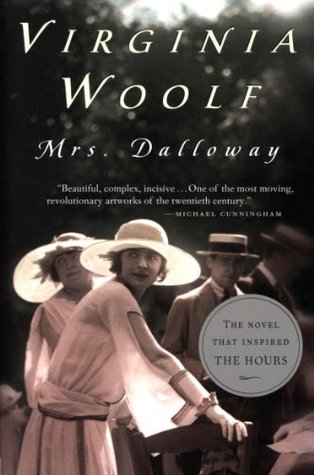 Mrs. Dalloway
by Virginia Woolf
Genre: Classic
In this vivid portrait of one day in a woman's life, Clarissa Dalloway is preoccupied with the last-minute details of party she is to give that evening. As she readies her house she is flooded with memories and re-examines the choices she has made over the course of her life.
Let's Vote…
Pick one of the three books in the poll to help me decide what book I will read this month.
Link Up:
Post your link here and visit the other blogs to help them vote on their next read. Since I can't actually add a linky, Please link up in the comments!
Thank you so much for stopping by to vote. Check back next week to see which one I will be reading. Have a great day and Happy Reading!