The Sunday post is a weekly meme hosted by Kimba @ the Caffeinated Book Reviewer. It's a chance to share news – A post to recap the past week on your blog and showcase books and things we have received. Share news about what is coming up on our blog for the week ahead.
Last Week I opened my own Etsy Shop, where I will be selling Book Accessories, such as bookmarks. I've been planning to open an Etsy Shop for awhile now. I'm really excited to share this with all of you. At the moment I've got three listings but there will be more to come.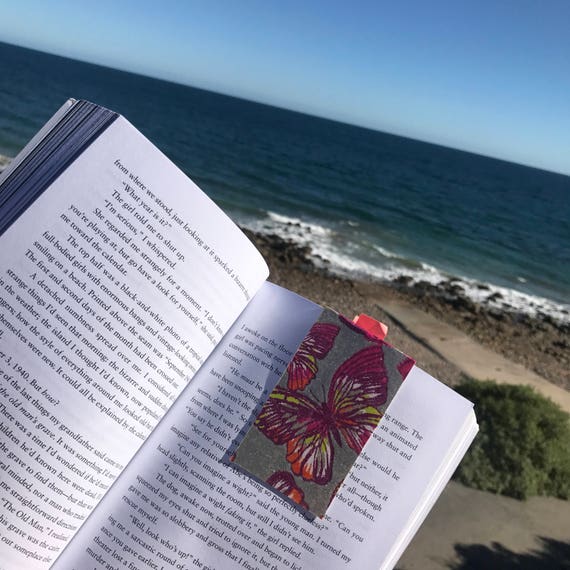 So If you are interested in purchasing one of these Magnetic bookmarks, you can purchase them now from my Etsy Shop. click on the picture above to Purchase one of these bookmarks. Or you can also check out the other Listings HERE.
Currently Reading:
What I Plan to read next:
What I'm Watching:
I started re-watching Gilmore Girls.
Song of the Week:
Last Week on the Blog:
June Wrap Up, Haul & July TBR 
ARC Review: Countless by Karen Gregory 
Top Ten Tuesday #7: Best Books I've Read In 2017 So Far 
200 Followers Q&A + The Unique Blogger Award 
Decluttering Books 134-159 | Down the TBR hole #11
 

Coming Soon:
Mid Year Book Freak Out Tag
The Liebster Award
Upcoming Reviews:
New on my Shelf:
Giveaway:
Last week I received the books above, but there's a Double. So I will be Hosting my First Giveaway. This giveaway is open in Australia Only, due to cost. The winner will have 48 hours to respond to a notification email with their address. Click on the Rafflecopter link below to enter – the giveaway is open till tomorrow. The winner will win a copy of Terror's Cradle | Tell them What's-her-name Called | Catnapped (3in1). If your name is chosen, I'll email you ASAP about mailing the book to you. I'm going to be hosting some giveaways in the next few months which will books being shipped to some lucky readers so, if you're not already, follow me on my Blog to make sure you don't miss out! Also If you could follow my Follow before entering that would be great.
Terror's Cradle by Duncan Kyle
On a routine and, frankly, boring assignment in Las Vegas, British journalist John Sellars finds himself threatened, chased and shot at. The message is clear: he is being run out of town – but why? Has it anything to do with his girlfriend, and fellow journalist, Alsa who has just gone missing in Gothenberg in Sweden after her own assignment in Russia? Has she unwittingly been used to smuggle a highly sensitive piece of film to the West? Sellars follows the clues left by Alsa, which lead him to remote Lerwick at the time of the famous Up-Helly-Aa fire festival and a frantic climax over sea and on the sheer cliffs of the Shetland Islands where he finds both the CIA and the KGB waiting for him in force.
Tell her What's-her-name Called by Mildred Davis
A series of increasingly unaccidental deaths, accompanied by the cryptic message, "Tell them what's-her-name called," leads Finley, a university student, to investigate.
Catnapped by The Gordons
Bogie, a young hoodlum, and his "Auntie," who took him and reared him for a career in crime, kidnap D. C., the Randall's 20 pound black cat, and terrorize the Randall family until they agree to cash
Around the Blogosphere:
Raising my Book Confesses Dreading Starting Books 
Clues and Reviews Discusses Dealing with time 
Pretty Purple Polka Dots talks Bookish Must Have Traits 
The Night is Dark and Full of Books announces Searching Saturday meme changes 
Lu Reads discusses 15 Excuses for Book Buying 
The Well Thumbed Reader Chats about Blogging Schedule 
The Little Contemporary discusses Buying Second-hand Books
Update on my TBR:
TBR at the start of April 2017: 1800
Books bought/received for review/gifts: 6
Books read last week: 0
Books I'm currently reading: 3
TBR Books culled last week: 16
TBR now stands at: 1708
Did you get any good book last week? What are you reading, Listening to and watching? What have you been up to this past week? Do you have anything planned for this coming week? Have you read any of these books? Are they on your TBR? Let me know in the comments. Also, leave a link to your own posts, I'd love to check it out.
Follow Me Here

:
Goodreads | Twitter | Instagram | Facebook | Etsy