June Wrap Up
What I Read in May:
Flush by Virginia Woolf
How the Grinch Stole Christmas by Dr. Seuss
An Author's Odyssey by Chris Colfer
Monday or Tuesday by Virginia Woolf
Babe: The Gallant Pig by Dick King-Smith
Countless by Karen Gregory
The Opposite of Loneliness by Marina Keegan
Reviews Finished this Month:
James & the Giant Peach by Roald Dahl 
The Wishing Spell by Chris Colfer 
Flush by Virginia Woolf 
The Enchantress Returns by Chris Colfer 
A Grimm Warning by Chris Colfer 
Beyond the Kingdoms by Chris Colfer 
An Author's Odyssey by Chris Colfer 
Halo by Alexandra Adornetto
Tags & Memes Done This Month:
Top Ten Tuesday #5: Most Anticipated Releases for the Second half of 2017 
TBR Jar Wednesday – June 2017 – Lets Vote – #TBRJW 
May Wrap Up, Haul & June TBR 
Decluttering Books 77-97 | Down the TBR Hole #8 
Decluttering Books 98-122 | Down the TBR Hole #9 
TBR Jar Wednesday – June 2017 – Review: An Author's Odyssey by Chris Colfer #TBRJW 
TBR Jar Wednesday – June 2017 – An Author's Odyssey by Chris Colfer Favourite Lines #TBRJW 
Decluttering Books 123-133 | Down the TBR Hole #10 
Top Ten Tuesday #6: Series I've Been Meaning to Start but Haven't 
Monthly Recommendations | June 2017 | Retellings/Re-imaginings
Other Posts & Pages done this month:
2017 Reading Challenges 
My Etsy Shop
How was your reading and blogging month this May? What were your best or worst reads? What are you currently reading? What books are you excited for this coming month, June? Let me know in the comments!
June Haul:
It's time to show you what I bought/received during the month of June. I acquired a total of 10 books! I may have had a tiny splurge in book buying this month. And none of it was the books that I planned on getting. But isn't that how book buying tends to be?
Books I Bought:
ARC's
1-5. Percy Jackson & the Olympians by Rick Riordan 
6. I'll give you the Sun by Jandy Nelson 
7. The Sky is Everywhere by Jandy Nelson 
 8. Haunted by Alexandra Adornetto 
9. The Complete Sherlock Holmes by Arthur Conan Doyle 
10. Kitty Hawk & the Curse of the Yukon Gold by Iain Reading
July TBR:
Read-a-thons:
Hosted over at Fairy-a-thon, this is a Month-long read-a-thon that runs from July 1st-30th and is Fairy-tale themed.
These are the Challenges: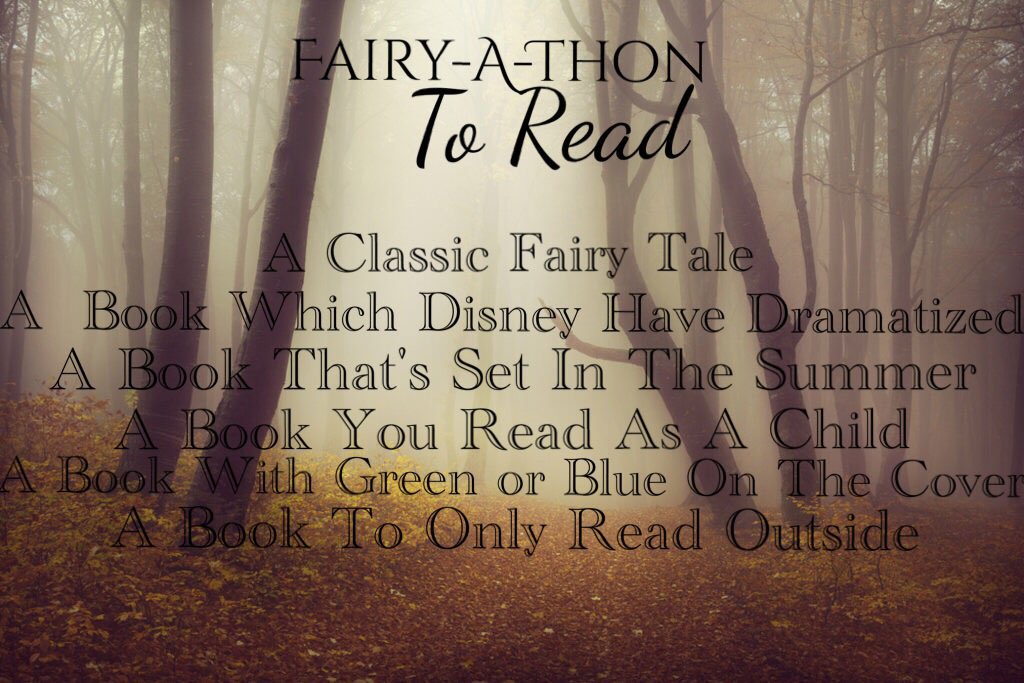 High Summer Read-a-thon
Hosted by Michelle over at Seasons of Reading, this week-long read-a-thon runs from July 17th-30th. During the last weekend of the Read-a-thon, There will be a 48 hour Christmas in July Read-a-thon. I'm aiming for 3 books during this week:
Duodecathon
This is Hosted on Goodreads HERE from July 19th-25th. This event is usually at the end of every month! There are reading challenges to complete during the read-a-thons. You pick one challenge every Duodecathon to complete out of the list of 12 challenges, so by the end you will have completed all the challenges.
This is my first time Participating in this read-a-thon, so I'm doing the 1,200 pages challenge, except within that I plan to read a graphic novel, and Start OR finish a series.
24in48 Read-a-thon
Hosted by @rachelmanwill, and runs from July 22nd-23rd. Participants read for 24 hours out of that 48-hour period.
Biannual bibliothon
I'm looking forward to this. As a book blogger, not a BookTuber, the video challenges are exciting but not so much for me, but the reading challenges are up and I wanted to make a TBR. This will be my first time Participating in this read-a-thon. The will Run from July 23rd-29th
Reading Challenges:
– Group Book Challenge
Flame in the Mist by Renee Ahdieh

– Read from the host's favourite genre
Kassie – Magical Realism
Caz – Historical Fiction
Brittni – High/Epic Fantasy
Emma – Diverse Books
Kelly – Dystopian/SciFi
Red – Paranormal
Momo – Urban fantasy

– Read a book that has been or still is banned
– Throwback challenge – Graphic Novel
– LGBTQIA+ (@daily_booknerd)
---
June was a Pretty good Month. What books did you finish this month? What are you planning on reading in March, I would love to know. If you have your own Haul/Wrap-Up/TBR post, leave them down below as well.
Click on the links to go to the goodreads pages to find out more about the books and authors.
Follow Me Here:
Goodreads | Twitter | Instagram | Facebook | Etsy