This is a meme hosted by The Broke and the Bookish where each week bloggers share a list of books for the prompt given. Today's suggested topic is:
Top Ten Most Anticipated Books For The Second Half of 2017
SO On to this week's prompt, most anticipated books, 2017 has been a great release year already and I can't wait for the second half. The books on this list are going to be in order of release date.
Worlds Collide by Chris Colfer
Published by Little brown books for young readers
Release Date: July 11th, 2017
Pages: 480
Genres: Middle Grade, Fantasy
The epic conclusion to Chris Colfer's #1 New York Times bestselling series The Land of Stories!

In the highly anticipated conclusion to the Land of Stories series, Conner and Alex must brave the impossible. All of the Land of Stories fairy tale characters–heroes and villains–are no longer confined within their world!

With mayhem brewing in the Big Apple, Conner and Alex will have to win their biggest battle yet. Can the twins restore order between the human and fairy tale world?

Breathtaking action mixed with laugh out loud moments and lots of heart will make this a gripping conclusion for many fans! 
This is the Conclusion book in The Land of Stories series. I really love this series. Although I haven't yet read the fifth book, An Authors Odyssey, I'm hoping to read it before the release of this one. I am really looking forward to, but I'm kind of sad it's ending.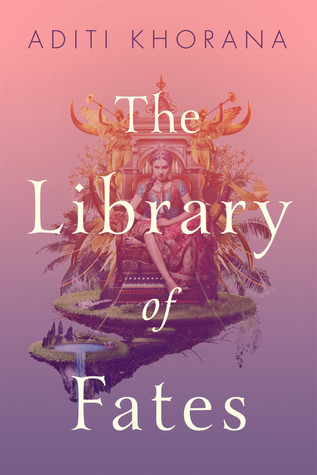 The Library of Fates by Aditi Khorana
Published by Razorbill
Release Date: July 18th, 2017
Pages: 354
Genres: Young Adult, Fantasy
A romantic coming-of-age fantasy tale steeped in Indian folklore, perfect for fans of The Star-Touched Queen and The Wrath and the Dawn

No one is entirely certain what brings the Emperor Sikander to Shalingar. Until now, the idyllic kingdom has been immune to his many violent conquests. To keep the visit friendly, Princess Amrita has offered herself as his bride, sacrificing everything—family, her childhood love, and her freedom—to save her people. But her offer isn't enough.

The unthinkable happens, and Amrita finds herself a fugitive, utterly alone but for an oracle named Thala, who was kept by Sikander as a slave and managed to escape amid the chaos of a palace under siege. With nothing and no one else to turn to, Amrita and Thala are forced to rely on each other. But while Amrita feels responsible for her kingdom and sets out to warn her people, the newly free Thala has no such ties. She encourages Amrita to go on a quest to find the fabled Library of All Things, where it is possible for each of them to reverse their fates. To go back to before Sikander took everything from them.

Stripped of all that she loves, caught between her rosy past and an unknown future, will Amrita be able to restore what was lost, or does another life—and another love—await?
Let's be honest here, I was hooked by the word 'library'. I mean this sounds like something I would like…and the cover is lovely. A troubled kingdom–an inescapable fate–ancient mythology–that's basically everything I ever wanted in a book.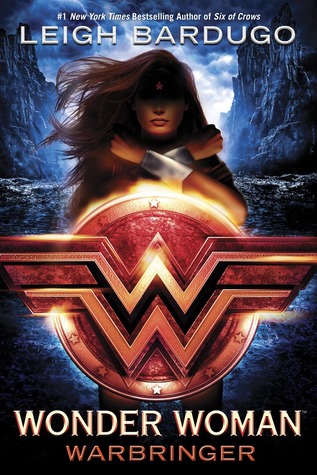 Wonder Woman by Leigh Bardugo
Published by Random House Books for Young Readers
Release Date: August 29th, 2017
Pages: 368
Genres: Young Adult, Fantasy
The highly anticipated coming-of-age story for the world's greatest super hero: WONDER WOMAN by the # 1 New York Times bestselling author LEIGH BARDUGO.

She will become one of the world's greatest heroes: WONDER WOMAN. But first she is Diana, Princess of the Amazons. And her fight is just beginning. . . .

Diana longs to prove herself to her legendary warrior sisters. But when the opportunity finally comes, she throws away her chance at glory and breaks Amazon law—risking exile—to save a mere mortal. Even worse, Alia Keralis is no ordinary girl and with this single brave act, Diana may have doomed the world.

Alia just wanted to escape her overprotective brother with a semester at sea. She doesn't know she is being hunted. When a bomb detonates aboard her ship, Alia is rescued by a mysterious girl of extraordinary strength and forced to confront a horrible truth: Alia is a Warbringer—a direct descendant of the infamous Helen of Troy, fated to bring about an age of bloodshed and misery.

Together, Diana and Alia will face an army of enemies—mortal and divine—determined to either destroy or possess the Warbringer. If they have any hope of saving both their worlds, they will have to stand side by side against the tide of war.
With the movie coming out soon, there is no better time to have this book come out.  I've been a fan of Wonder Woman for years now as she is in my top favourite comic book characters. This follows her before she comes to our world, which is part that isn't told very much which I'm super excited about.
Genuine Fraud by E. Lockhart
Published by Delacorte Press
Release Date: September 5th, 2017
Pages: 272
Genres: Young Adult, Mystery
The story of a young woman whose diabolical smarts are her ticket into a charmed life. But how many times can someone reinvent themselves? You be the judge.

Imogen is a runaway heiress, an orphan, a cook, and a cheat.
Jule is a fighter, a social chameleon, and an athlete.
An intense friendship. A disappearance. A murder, or maybe two.
A bad romance, or maybe three.
Blunt objects, disguises, blood, and chocolate. The American dream, superheroes, spies, and villains.
A girl who refuses to give people what they want from her.
A girl who refuses to be the person she once was.
Given the fact that We Were Liars is one of my favourite standalone books, I do want to read this.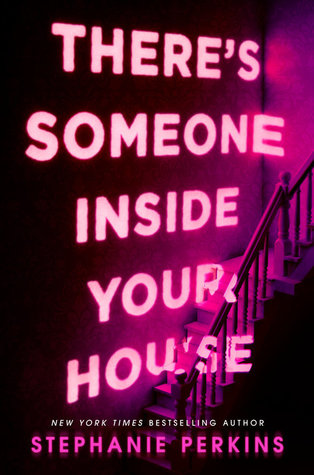 There's Someone inside your house by Stephanie Perkins
Published by Dutton Books Young Readers
Release Date: September 26th, 2017
Pages: 352
Genres: Young Adult, Horror
Scream meets YA in this hotly-anticipated new novel from the bestselling author of Anna and the French Kiss.

One-by-one, the students of Osborne High are dying in a series of gruesome murders, each with increasing and grotesque flair. As the terror grows closer and the hunt intensifies for the killer, the dark secrets among them must finally be confronted.

International bestselling author Stephanie Perkins returns with a fresh take on the classic teen slasher story that's fun, quick-witted, and completely impossible to put down.
This one sounds really creepy! Curious to know how Stephanie Perkins will write this one since I only know of her based on her Contemporaries!
That inevitable Victorian Thing by E. K. Johnson
Published by Dutton Books Young Readers
Release Date: October 3rd, 2017
Pages: 320
Genres: Young Adult, Science Fiction
Set in a near-future world where the British Empire never fell and the United States never rose, That Inevitable Victorian Thing is a novel of love, duty, and the small moments that can change people and the world.

Victoria-Margaret is the crown princess of the empire, a direct descendent of Victoria I, the queen who changed the course of history two centuries earlier. The imperial practice of genetically arranged matchmaking will soon guide Margaret into a politically advantageous marriage like her mother before her, but before she does her duty, she'll have one summer incognito in a far corner of empire. In Toronto, she meets Helena Marcus, daughter of one of the empire's greatest placement geneticists, and August Callaghan, the heir apparent to a powerful shipping firm currently besieged by American pirates. In a summer of high-society debutante balls, politically charged tea parties, and romantic country dances, Margaret, Helena, and August discover they share an unusual bond and maybe a one in a million chance to have what they want and to change the world in the process —just like the first Queen Victoria.
I love the synopsis of this book and the gorgeous cover. I love the synopsis of this book and the gorgeous cover. This novel takes place in a near future where the British Empire never fell. It sounds intriguing.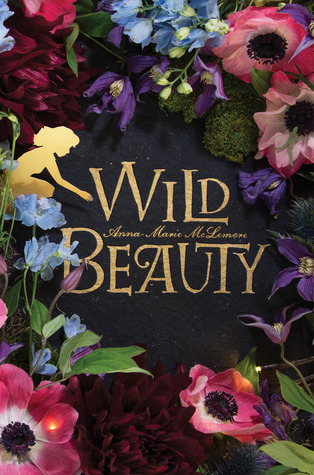 Wild Beauty by Anna-Marie McLemore
Published by Feiwel & Friends
Release Date: October 3rd, 2017
Pages: 320
Genres: Young Adult, Fantasy
Love grows such strange things.

For nearly a century, the Nomeolvides women have tended the grounds of La Pradera, the lush estate gardens that enchant guests from around the world. They've also hidden a tragic legacy: if they fall in love too deeply, their lovers vanish. But then, after generations of vanishings, a strange boy appears in the gardens.

The boy is a mystery to Estrella, the Nomeolvides girl who finds him, and to her family, but he's even more a mystery to himself; he knows nothing more about who he is or where he came from than his first name. As Estrella tries to help Fel piece together his unknown past, La Pradera leads them to secrets as dangerous as they are magical in this stunning exploration of love, loss, and family.
I'm partly just in love with this cover! This sounds to me like a fantasy, romantic adventure with so much potential to be really beautiful. This cover is stunning! So intricate and pretty!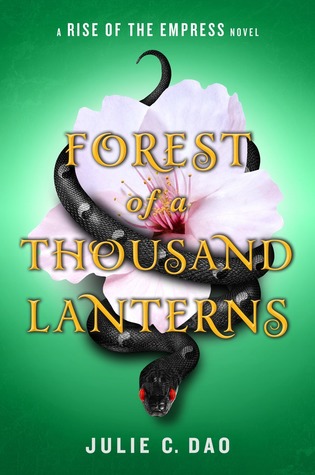 Forest of a thousand Lanterns by Julie C. Dao
Published by Philomel Books
Release Date: October 10th, 2017
Pages: 384
Genres: Young Adult, Fantasy
Eighteen-year-old Xifeng is beautiful. The stars say she is destined for greatness, that she is meant to be Empress of Feng Lu. But only if she embraces the darkness within her. Growing up as a peasant in a forgotten village on the edge of the map, Xifeng longs to fulfill the destiny promised to her by her cruel aunt, the witch Guma, who has read the cards and seen glimmers of Xifeng's majestic future. But is the price of the throne too high?

Because in order to achieve greatness, she must spurn the young man who loves her and exploit the callous magic that runs through her veins–sorcery fueled by eating the hearts of the recently killed. For the god who has sent her on this journey will not be satisfied until his power is absolute.
This retelling of the evil queen legend is one I am really looking forward to. This is an east Asian retelling which I haven't read many of, and I really want to. I just feel like this book could be amazing.
The Last Magician by Lisa Maxwell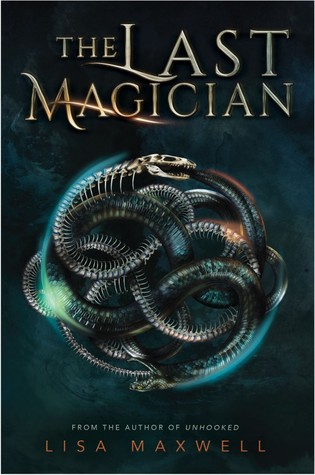 Release Date: October 10th, 2017
Pages: 384
Genres: Young Adult, Fantasy
Stop the Magician.
Steal the book.
Save the future.

In modern day New York, magic is all but extinct. The remaining few who have an affinity for magic—the Mageus—live in the shadows, hiding who they are. Any Mageus who enters Manhattan becomes trapped by the Brink, a dark energy barrier that confines them to the island. Crossing it means losing their power—and often their lives.

Esta is a talented thief, and she's been raised to steal magical artifacts from the sinister Order that created the Brink. With her innate ability to manipulate time, Esta can pilfer from the past, collecting these artifacts before the Order even realizes she's there. And all of Esta's training has been for one final job: traveling back to 1902 to steal an ancient book containing the secrets of the Order—and the Brink—before the Magician can destroy it and doom the Mageus to a hopeless future.

But Old New York is a dangerous world ruled by ruthless gangs and secret societies, a world where the very air crackles with magic. Nothing is as it seems, including the Magician himself. And for Esta to save her future, she may have to betray everyone in the past.
Basically magicians who enter New York City become trapped inside of the country and will die if they leave. Esta is our main character, who is a thief and is being sent on one final job that should get rid of the barrier that keeps the magicians from leaving New York City.  She has to Time Travel back to the 1920s for an old book.

All the Crooked Saints by Maggie Stiefvater
Published by Scholastic Press
Release Date: October 10th, 2017
Pages: 320
Genres: Young Adult, Fantasy
Here is a thing everyone wants:
A miracle.

Here is a thing everyone fears:
What it takes to get one.

Any visitor to Bicho Raro, Colorado is likely to find a landscape of dark saints, forbidden love, scientific dreams, miracle-mad owls, estranged affections, one or two orphans, and a sky full of watchful desert stars.

At the heart of this place you will find the Soria family, who all have the ability to perform unusual miracles. And at the heart of this family are three cousins longing to change its future: Beatriz, the girl without feelings, who wants only to be free to examine her thoughts; Daniel, the Saint of Bicho Raro, who performs miracles for everyone but himself; and Joaquin, who spends his nights running a renegade radio station under the name Diablo Diablo.

They are all looking for a miracle. But the miracles of Bicho Raro are never quite what you expect.

Maggie Stiefvater has been called "a master storyteller" by USA Today and "wildly imaginative" by Entertainment Weekly. Now, with All the Crooked Saints, she gives us the extraordinary story of an extraordinary family, a masterful tale of love, fear, darkness, and redemption
I adore The Raven Cycle, but somehow I have never read another Maggie Stiefvater novel. I've heard mixed things about her older books, but I truly am excited for All The Crooked Saints. I'm hoping to find the magic in this that I did with The Raven Boys.
Bonus: Harry Potter & the Prisoner of Azkaban Illustrated Edition
Published by Bloomsbury
Release Date: October 10th, 2017
Pages: 336
Genres: Middle Grade, Fantasy
Picture the magic – discover J.K. Rowling's wizarding world with glorious full-colour illustration by Jim Kay, winner of the Kate Greenaway Medal.

An extraordinary creative achievement by an extraordinary talent, Jim Kay's inspired reimagining of J.K. Rowling's classic series has captured a devoted following worldwide.

This stunning new fully illustrated edition of Harry Potter and the Prisoner of Azkaban brings more breathtaking scenes and unforgettable characters – including Sirius Black, Remus Lupin and Professor Trelawney. With paint, pencil and pixels, Kay conjures the wizarding world as we have never seen it before.

Fizzing with magic and brimming with humour, this full-colour edition will captivate fans and new readers alike as Harry, now in his third year at Hogwarts School of Witchcraft and Wizardry, faces Dementors, death omens and – of course – danger.
The illustrated editions are just so beautiful. There's no way I wasn't adding this one!
That's it for my Anticipated releases for the second half of 2017. I'm so excited for these releases. It's been a great release year already and I can't wait for the second half.
Are you excited for any of these upcoming releases? Are you excited for any of these upcoming releases?  What reads are you looking forward to?  Did you get any of these as ARCs? Are there any books coming out in the second half of 2017 that you think I should keep an eye out for? What is your most anticipated release?
Hope you all enjoyed my TTT for this week! As always, give me your recommendations and share with me your lists. I am always excited to see what books you all recommend and add more books to my already lengthy TBR. Don't forget to check back tomorrow for my May Wrap Up, Haul & June TBR!