This meme is hosted by Lia @ LostInAStory. The aim is to declutter your Goodreads To Be Read shelf. You sort the books on this list on date added (ascending) and do a weekly post discussing a few of them. Read the synopsis and decide whether or not you want to keep them.

Anyway, it works like this: Go to your goodreads to-read shelf, Order on ascending date added, Take the first 5 (or 10 if you're feeling adventurous) books, Read the synopses of the books, Decide: keep it or should it go?
Number of books on my TBR shelf: 1758
Take this regret by A.L. Jackson
There are some mistakes we make that we will regret for the rest of our lives. For Christian Davison, it was the day he betrayed Elizabeth Ayers. For five years, Christian has regretted the day he walked away from his family and will do anything to win them back. Can Elizabeth forgive someone who has committed the unforgiveable? Or are there some wounds that go so deep they can never heal?
This is contemporary romance and I don't even why I put this book on my TBR when I don't read these books really.
Do I own it? No
Verdict: REMOVE
Firelight by Sophie Jordan
A hidden truth.
Mortal enemies.
Doomed love.

Marked as special at an early age, Jacinda knows her every move is watched. But she longs for freedom to make her own choices. When she breaks the most sacred tenet among her kind, she nearly pays with her life. Until a beautiful stranger saves her. A stranger who was sent to hunt those like her. For Jacinda is a draki, a descendant of dragons whose greatest defense is her secret ability to shift into human form.

Forced to flee into the mortal world with her family, Jacinda struggles to adapt to her new surroundings. The only bright light is Will. Gorgeous, elusive Will who stirs her inner draki to life. Although she is irresistibly drawn to him, Jacinda knows Will's dark secret: He and his family are hunters. She should avoid him at all costs. But her inner draki is slowly slipping away; if it dies she will be left as a human forever. She'll do anything to prevent that. Even if it means getting closer to her most dangerous enemy.

Mythical powers and breathtaking romance ignite in this story of a girl who defies all expectations and whose love crosses an ancient divide.
This does sound quite interesting, and maybe something I want to read in the future, but for now…
Do I own It? No
Verdict: REMOVE
Uninvited by Sophie Jordan
The Scarlet Letter meets Minority Report in bestselling author Sophie Jordan's chilling new novel about a teenage girl who is ostracized when her genetic test proves she's destined to become a murderer.

When Davy Hamilton's tests come back positive for Homicidal Tendency Syndrome (HTS)-aka the kill gene-she loses everything. Her boyfriend ditches her, her parents are scared of her, and she can forget about her bright future at Juilliard. Davy doesn't feel any different, but genes don't lie. One day she will kill someone.

Only Sean, a fellow HTS carrier, can relate to her new life. Davy wants to trust him; maybe he's not as dangerous as he seems. Or maybe Davy is just as deadly.

The first in a two-book series, Uninvited tackles intriguing questions about free will, identity, and human nature. Steeped in New York Times bestselling author Sophie Jordan's trademark mix of gripping action and breathless romance, this suspenseful tale is perfect for fans of James Patterson, Michelle Hodkin, and Lisa McMann.
I know I removed her other book above, but this one seems more up my ally. The Synopsis sounds really intriguing. I do want to give this book a go for myself, although It's not really high on my priority list.
Do I own it? No
Verdict: KEEP
Priority Level (1-10, 10 meaning Top Priority)? 4
The Iron Daughter by Julie Kagawa
Half Summer faery princess, half human, Meghan has never fit in anywhere. Deserted by the Winter prince she thought loved her, she is prisoner to the Winter faery queen. As war looms between Summer and Winter, Meghan knows that the real danger comes from the Iron fey—ironbound faeries that only she and her absent prince have seen. But no one believes her.

Worse, Meghan's own fey powers have been cut off. She's stuck in Faery with only her wits for help. Trusting anyone would be foolish. Trusting a seeming traitor could be deadly. But even as she grows a backbone of iron, Meghan can't help but hear the whispers of longing in her all-too-human heart.
This is the second book in The Iron Fey Series. I have read the first book, The Iron King and enjoyed it. So I do want to eventually get to this book.
Do I own it? Yes
Verdict: KEEP
Priority Level (1-10, 10 meaning Top Priority)? 10
The Iron Legends (The Iron Fey, #1.5, #3.5, #4.5) by Julie Kagawa
Summer, Winter, Iron.
Together at last.

Dangerous faeries. Heartbreaking romance. Thrilling action and limitless adventure. The world of the fey has never been so powerful. This collection includes three novellas set in the world of The Iron Fey plus the expanded Guide to the Nevernever and exclusive information about Julie Kagawa's unforgettable world of Faery.
This is a book of three novella's from The Iron Fey series. I loved The Iron King, so I also would like to read these as well.
Do I own it? No
Verdict: KEEP
Priority Level (1-10, 10 meaning Top Priority)? 10
Shadowlands by Kate Brian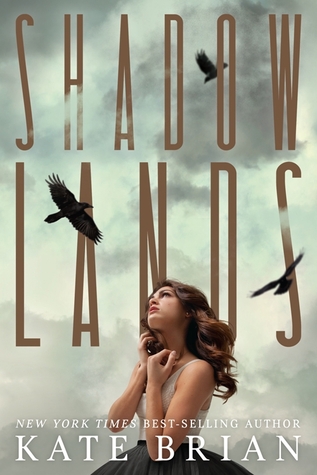 Rory Miller had one chance to fight back and she took it. Rory survived and the serial killer who attacked her escaped. Now that the infamous Steven Nell is on the loose, Rory must enter the witness protection program. Entering the program alongside her, is her father and sister Darcy. The trio starts a new life and a new beginning leaving their friends and family behind without a goodbye.

Starting over in a new town with only each other is unimaginable for Rory and Darcy. They were inseparable as children but now they can barely stand each other. As the sisters settle in to Juniper Landing, a picturesque vacation island, it seems like their new home may be just the fresh start they need. They fall in with a group of beautiful, carefree teens and spend their days surfing, partying on the beach, and hiking into endless sunsets. Just as they're starting to feel safe again, one of their new friends goes missing. Is it a coincidence? Or is the nightmare beginning all over again?
I'm actually not sure about this one. The cover itself already makes me want to read it, it's just so pretty! The story sounds really interesting too.
Do I own it? No
Verdict: KEEP
Priority Level (1-10, 10 meaning Top Priority)? 2
Fallen by Lauren Kate
What if the person you were meant to be with could never be yours?

17-year-old Lucinda falls in love with a gorgeous, intelligent boy, Daniel, at her new school, the grim, foreboding Sword & Cross . . . only to find out that Daniel is a fallen angel, and that they have spent lifetimes finding and losing one another as good & evil forces plot to keep them apart.

Get ready to fall . . . 
I've read Teardrop a long time ago and loved it. However, I've read some reviews and they're not all that good. I'm still curious to this book, because I heard a lot about it. I've been wanting to read this series for a while. I enjoyed the movie, so I should definitely read this one.
Do I own it? No
Verdict: KEEP
Priority Level (1-10, 10 meaning Top Priority)? 8
Sugar  and Spice by Lauren Conrad
In the final book of the hit series L.A. Candy, Jane Roberts is a bona fide celebrity—she's got the VIP treatment, couture clothes, and starlet looks. She also has the tabloid scandals, fake friends, and relentless paparazzi. Having learned a few things from her first season on the air, Jane is trying to surround herself with the people who she knows love her for her…and take a break from boys—since they've been nothing but trouble. But when her high school sweetheart Caleb and her unrequited L.A. crush Braden show up, both looking cuter and acting sweeter than ever, Jane has a hard time remembering her no-boys rule….

Just when everything feels out of control, Jane makes a shocking discovery. And what she finds changes everyone's definition of "reality" forever.

In her deliciously entertaining novel, television star Lauren Conrad pulls the curtain back on young Hollywood and shows that sometimes the real drama is behind the scenes.
This is the third book in the L.A. Candy series, and I have read the other two books. But I didn't really like them that much. This first two books in the L.A. Candy series wasn't that good, so I doubt this one will be any better.
Do I own it? Yes
Verdict: REMOVE
The Fame Game by Lauren Conrad
In Hollywood, fame can be found on every corner and behind any door. You just have to know where to look for it. Nineteen-year-old Madison Parker made a name for herself as best frenemy of nice-girl-next-door Jane Roberts on the hot reality show L.A. Candy. Now Madison's ready for her turn in the spotlight and she'll stop at nothing to get it. Sure, she's the star of a new show, but with backstabbing friends and suspicious family members trying to bring her down, Madison has her work cut out for her. Plus, there's a new nice girl in "reality" town—aspiring actress Carmen Price, the daughter of Hollywood royalty—and she's a lot more experienced at playing the fame game… When the camera's start rolling, whose star will shine brighter?

Filled with characters both familiar and new, Lauren Conrad's series about the highs and lows of being famous delivers Hollywood gossip and drama at every turn.
This is a spin-off series to L.A. Candy, so same as above
Do I own it? No
Verdict: REMOVE
Existence by Abbi Glines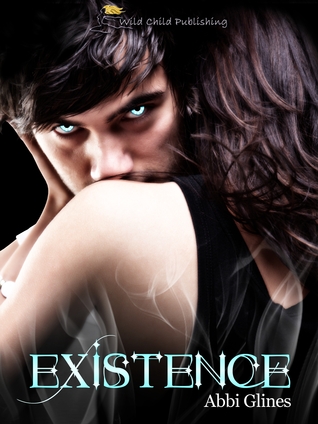 What happens when you're stalked by Death? You fall in love with him, of course.

Pagan Moore doesn't cheat Death, but instead, falls in love with him.

Seventeen year old Pagan Moore has seen souls her entire life. Once she realized the strangers she often saw walking through walls were not visible to anyone else, she started ignoring them. If she didn't let them know she could see them, then they left her alone. Until she stepped out of her car the first day of school and saw an incredibly sexy guy lounging on a picnic table, watching her with an amused smirk on his face. Problem is, she knows he's dead.

Not only does he not go away when she ignores him, but he does something none of the others have ever done. He speaks. Pagan is fascinated by the soul. What she doesn't realize is that her appointed time to die is drawing near and the wickedly beautiful soul she is falling in love with is not a soul at all.

He is Death and he's about to break all the rules.
This one doesn't sound that interesting. The Synopsis of this doesn't actually interest me. I don't know whether this is something I'd enjoy since it seems to be a very romantic book, and those are not usually the type of books I go for.
Do I own it? No
Verdict: REMOVE
I have removed 5\10 books from my TBR this week. If you enjoyed this & would like to see what else is on my Goodreads TBR, stick around for more.
RUNNING TOTAL OF BOOKS REMOVED: 30
Have you read any of these books? If you've read any of these books, I'd love to hear your opinions about them. How do you feel about my choices? Do you think I've Made the right decisions?