This month, I will be participating in another month long read-a-thon. This is the A to Z Readathon. This readathon will run from the 1st to the 31st of May. There are three levels to this readathon:
Hard: Read 26 books in May, each Title starting with a different letter of the alphabet
Medium: Read some number of books in May, making sure that every letter shows up as part of the titles
Easy: Read some number of books in May, making sure that every letter shows up as part of the title or author name.
I am going to aim for the Hard level. I don't know how many of these I will get though but I'm just going to try to read as many as I can. So onto my TBR…
A
Are you my Mother by Alison Bechdel
B
Blue Lily, Lily Blue by Maggie Stiefvater
C
Countless by Karen Gregory
D
Define Normal by Julie Anne Peters
E
The End of Oz by Danielle Paige
F
The Forest of Silence by Emily Rodda
G
Grim by Various Authors, Edited by Christine Johnson
H
Hunt for the Horseman by Gita V. Reddy
I
It's Our Prom (so deal with it) by Julie Anne Peters
J
Jane Eyre by Charlotte Bronte
K
Keeping you a Secret by Julie Anne Peters
L
The Lake of Tears by Emily Rodda
M
More Happy than Not by Adam Silvera
N
The Night Circus by Erin Morgenstern
O
The Ocean at the End of the Lane by Neil Gaiman
P
Pawn by Aimee Carter
Q
The Queen of Bright and Shiny Things by Ann Aguirre
R
Royce Rolls by Margaret Stohl
S
The Slippery Slope by Lemony Snicket
T
The Tenant of Wildfell Hall by Anne Bronte
U
Understanding the Stars by X. Culletto
V
The Valley of the Lost by Emily Rodda
W
We Come Apart by Sarah Crossan & Brian Conaghan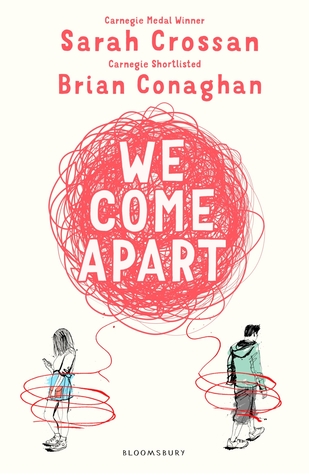 X
I don't have anything for X, so if you have any suggestions, please let me know in the comments. If not, I will probably cover this one by reading a second book for one of the other letters.
Y
Yellow Brick War by Danielle Paige
Z
Z: A Novel of Zelda Fitzgerald by Therese Anne Fowler
---
The books may change over the month but this is what I am planning on for May. What do you think of this read-a-thon? Are you going to be participating? Let me know in the comments.
Also if you want to buddy read any of these books mentioned above with me, I would love that. Let me know in the comments if you're interested. Or you can also contact me on any of my social media down below or DM me on Twitter.
Follow Me Here:
Goodreads | Twitter | Instagram | Facebook