This meme is hosted by Lia @ LostInAStory. The aim is to declutter your Goodreads To Be Read shelf. You sort the books on this list on date added (ascending) and do a weekly post discussing a few of them. Read the synopsis and decide whether or not you want to keep them.

Anyway, it works like this: Go to your goodreads to-read shelf, Order on ascending date added, Take the first 5 (or 10 if you're feeling adventurous) books, Read the synopses of the books, Decide: keep it or should it go?
Legacy of Lies & Don't Tell by Elizabeth Chandler
Two girls haunted by the past… and destined to relive it

In Legacy of Lies, Megan has to stay with the uptight grandmother she wants nothing to do with. She's determined to get through the visit without any drama, but when she falls into a twisted love triangle with potentially fatal consequences, Megan may be caught up in her family's legacy in more ways than she realizes.

In Don't Tell, Lauren knows that by returning to the town where her mother drowned seven years ago, she'll be reliving one of her most haunting memories. When she arrives, she is propelled into a series of mysterious events that mimic the days leading up to her mother's death. Maybe her mother's drowning wasn't an accident after all…and maybe Lauren is next.
This is a bind up of the first & Second book in the Dark Secrets series. I don't know much about this series, and I haven't heard much about it either, but it sounds quite interesting. I really like the premise of this book.
Do I own It? No
Verdict: KEEP
Priority Level (1-10, 10 Meaning Top Priority)? 4
North of Beautiful by Justina Chen Headley
As he continued to stare, I wanted to point to my cheek and remind him, But you were the one who wanted this, remember? You're the one who asked-and I repeat-Why not fix your face?

It's hard not to notice Terra Cooper.

She's tall, blond, and has an enviable body. But with one turn of her cheek, all people notice is her unmistakably "flawed" face. Terra secretly plans to leave her stifling small town in the Northwest and escape to an East Coast college, but gets pushed off-course by her controlling father. When an unexpected collision puts Terra directly in Jacob's path, the handsome but quirky Goth boy immediately challenges her assumptions about herself and her life, and she is forced in yet another direction. With her carefully laid plans disrupted, will Terra be able to find her true path?

Written in lively, artful prose, award-winning author Justina Chen Headley has woven together a powerful novel about a fractured family, falling in love, travel, and the meaning of true beauty.
I don't think I'll be reading this one anytime soon. At one time I was really interested in this, but I'm not anymore. However, I might spontaneously pick it up some day, but for now it doesn't interest me.
Do I own It? No
Verdict: REMOVE
Sweet Venom by Tera Lynn Childs
Three teenage descendants of Medusa, the once-beautiful Gorgon maligned in myth, must reunite and embrace their fates.

Grace just moved to San Francisco and is excited to start over at a new school. The change is full of fresh possibilities, but it's also a tiny bit scary. It gets scarier when a minotaur walks in the door. And even more shocking when a girl who looks just like her shows up to fight the monster.

Gretchen is tired of monsters pulling her out into the wee hours, but what can she do? Sending the minotaur back to his bleak home is just another notch on her combat belt. She never expected to run into this girl who could be her double, though.

Greer has her life pretty well put together, thank you very much. But that all tilts sideways when two girls who look eerily like her appear on her doorstep and claim they're triplets, supernatural descendants of some hideous creature from Greek myth, destined to spend their lives hunting monsters.
I really want to read this book! I totally forgot this was even on my TBR, now that I've read over the synopsis again, I'm intrigued.
Do I own It? No
Verdict: KEEP
Priority Level (1-10, 10 Meaning Top Priority)? 8
The Hunger Games by Suzanne Collins
Winning will make you famous.
Losing means certain death.

The nation of Panem, formed from a post-apocalyptic North America, is a country that consists of a wealthy Capitol region surrounded by 12 poorer districts. Early in its history, a rebellion led by a 13th district against the Capitol resulted in its destruction and the creation of an annual televised event known as the Hunger Games. In punishment, and as a reminder of the power and grace of the Capitol, each district must yield one boy and one girl between the ages of 12 and 18 through a lottery system to participate in the games. The 'tributes' are chosen during the annual Reaping and are forced to fight to the death, leaving only one survivor to claim victory.

When 16-year-old Katniss's young sister, Prim, is selected as District 12's female representative, Katniss volunteers to take her place. She and her male counterpart Peeta, are pitted against bigger, stronger representatives, some of whom have trained for this their whole lives. , she sees it as a death sentence. But Katniss has been close to death before. For her, survival is second nature.
I'm still interested in this series, I just haven't felt the desire to pick it up. I own all the books and it does sound interesting, and so many people seem to love it.
Do I own It? Yes
Verdict: KEEP
Priority Level (1-10, 10 Meaning Top Priority)? 3
Nevermore by Kelly Creagh
Cheerleader Isobel Lanley is horrified when she is paired with Varen Nethers for an English project, which is due—so unfair—on the day of the rival game. Cold and aloof, sardonic and sharp-tongued, Varen makes it clear he'd rather not have anything to do with her either. But when Isobel discovers strange writing in his journal, she can't help but give this enigmatic boy with the piercing eyes another look.

Soon, Isobel finds herself making excuses to be with Varen. Steadily pulled away from her friends and her possessive boyfriend, Isobel ventures deeper and deeper into the dream world Varen has created through the pages of his notebook, a realm where the terrifying stories of Edgar Allan Poe come to life.

As her world begins to unravel around her, Isobel discovers that dreams, like words, hold more power than she ever imagined, and that the most frightening realities are those of the mind. Now she must find a way to reach Varen before he is consumed by the shadows of his own nightmares.

His life depends on it.
This sounds interesting but not enough to want to read it anytime soon over the other hundreds of books I want to read.
Do I own it? No
Verdict: REMOVE

Nightshade by Andrea Cremer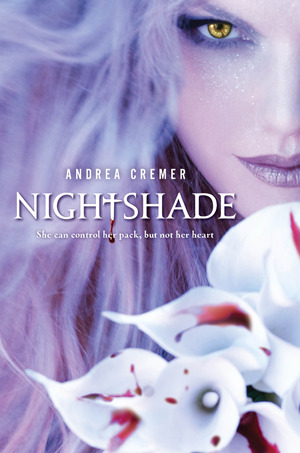 Calla Tor has always known her destiny: After graduating from the Mountain School, she'll be the mate of sexy alpha wolf Ren Laroche and fight with him, side by side, ruling their pack and guarding sacred sites for the Keepers. But when she violates her masters' laws by saving a beautiful human boy out for a hike, Calla begins to question her fate, her existence, and the very essence of the world she has known.

By following her heart, she might lose everything- including her own life. Is forbidden love worth the ultimate sacrifice?
The cover makes me want to read it, it's just so pretty! But the synopsis doesn't sound interesting enough to read it. Maybe one day, but for now….
Do I own It? No
Verdict: REMOVE
Tempest by Julie Cross
The year is 2009. Nineteen-year-old Jackson Meyer is a normal guy… he's in college, has a girlfriend… and he can travel back through time. But it's not like the movies — nothing changes in the present after his jumps, there's no space-time continuum issues or broken flux capacitors — it's just harmless fun.

That is… until the day strangers burst in on Jackson and his girlfriend, Holly, and during a struggle with Jackson, Holly is fatally shot. In his panic, Jackson jumps back two years to 2007, but this is not like his previous time jumps. Now he's stuck in 2007 and can't get back to the future.

Desperate to somehow return to 2009 to save Holly but unable to return to his rightful year, Jackson settles into 2007 and learns what he can about his abilities.

But it's not long before the people who shot Holly in 2009 come looking for Jackson in the past, and these "Enemies of Time" will stop at nothing to recruit this powerful young time-traveler. Recruit… or kill him.

Piecing together the clues about his father, the Enemies of Time, and himself, Jackson must decide how far he's willing to go to save Holly… and possibly the entire world.
This is the first book in the Tempest Covenant series. Not really interested in this series, I actually don't know why I ever thought this sounded interesting.
Do I own It? No
Verdict: REMOVE
Breathe by Sarah Crossan
The world has no air. If you want to survive, you pay to breathe. But what if you can't? And what if you think everything could be different? Three teens will leave everything they know behind in Sarah Crossan's gripping and original dystopian teen novel of danger, longing, and glimmering hope.

Ever since the Switch, when the oxygen levels plummeted and most of humanity died, the survivors have been protected in glass domes full of manufactured air. Protected . . . or trapped? Or controlled? Alina's a revolutionary who believes we can save the environment. Quinn's a Premium who's never had to worry about having enough air. His best friend, Bea, is an Auxiliary who's never worried about anything but having enough air. When the three cross paths, they will change everything.
This is the first book in the Breathe series. I love the Concept of this, a world where there is hardly any oxygen left. I'm definitely Intrigued.
Do I own It? NO
Verdict: KEEP
Priority Level (1-10, 10 Meaning Top Priority)? 5

The Darkest Minds by Alexandra Bracken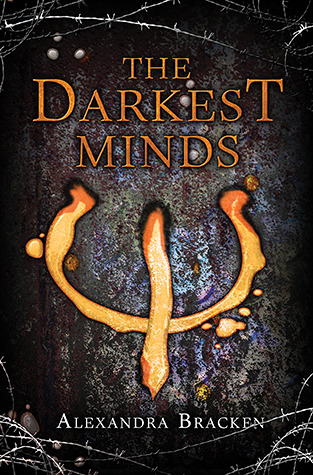 When Ruby woke up on her tenth birthday, something about her had changed. Something frightening enough to make her parents lock her in the garage and call the police. Something that got her sent to Thurmond, a brutal government "rehabilitation camp." She might have survived the mysterious disease that had killed most of America's children, but she and the others emerged with something far worse: frightening abilities they could not control.

Now sixteen, Ruby is one of the dangerous ones. When the truth comes out, Ruby barely escapes Thurmond with her life. She is on the run, desperate to find the only safe haven left for kids like her—East River. She joins a group of kids who have escaped their own camp. Liam, their brave leader, is falling hard for Ruby. But no matter how much she aches for him, Ruby can't risk getting close. Not after what happened to her parents. When they arrive at East River, nothing is as it seems, least of all its mysterious leader. But there are other forces at work, people who will stop at nothing to use Ruby in their fight against the government. Ruby will be faced with a terrible choice, one that may mean giving up her only chance at having a life worth living.
I'm still interested in this Series because I've heard literally nothing but amazing things about them, so I'll have to read it eventually.
Do I own It? No
Verdict: KEEP
Priority Level (1-10, 10 Meaning Top Priority)? 7
Reluctant Guardian by Melissa J. Cunningham
Guarding Brecken Shaefer-a dark and dangerous rebel-is harder than it looks. Death was nothing like sixteen-year-old Alisa Callahan thought it would be. Resting on pink, fluffy clouds for eternity with her gram and best friend sounded like a dream come true. After all, enduring one torturous experience after another in her short life deserved some kind of reward, right? Unfortunately, eternal rewards aren't given out so freely when you take your own life. Required to pay the debt for committing suicide, Alisa must become a guardian. It sounds easy enough, but not when the boy she is forced to protect has a dangerous secret and wants absolutely nothing to do with her. Brecken Shaefer isn't any normal teenager. He has special gifts that are sure to make Alisa's afterlife miserable. When feelings develop between them, everything spins out of control. Not only must Alisa face her own demons- but to protect Brecken, she must face an evil so heinous that it threatens to destroy their souls completely. Alisa is tired of hiding from her past. When the easiest thing to do is run, can Brecken give her the strength to stay?
I really like the cover, It's looks quite creepy and eerie, but story wise, I don't think this is something I would enjoy reading.
Do I own It? No
Verdict: REMOVE
I have removed 5/10 books from my TBR this week! If you enjoyed this & would like to see what else is on my Goodreads TBR, stick around for more.
Have you read any of these books? If you've read any of these books, I'd love to hear your opinions about them. How do you feel about my choices? Do you think I've Made the right decisions?