I am going to be participating in Read Your BookShelf-A–Thon (RYBSAT) hosted by Miranda at BooKss101. If you're not familiar with this read-a-thon, I'll give you a little run down.  This is the 10th round and largely takes place on Twitter. The aim is to pick a spot on your bookshelf and read all the consecutive books – as many as you can during the read-a-thon. If you get to a series you can either read the whole thing or just the first one before moving on. It's a great way to get a chunk of your bookshelf done and the sprints on Twitter are super fun. This round will go for 2 weeks instead of 1 week, between the 27th of March  until the 10th of April.
This read-a-thon is one of my favourites because it really gets you to read some of the books on your shelf that you have been ignoring for a long time.
Now to my TBR! I find the hardest part of read-a-thons is usually picking my TBR because I am usually a mood reader also there is that problem I have of never actually being able to stick to a TBR.
---
This May Sound Crazy by Abigail Breslin
The first book that I'll be reading is This May Sound Crazy.
Academy Award-nominated actress and musician Abigail Breslin is your best friend in her publishing debut, a collection of hilarious and heartfelt nonfiction essays on the subjects nearest and dearest to our hearts: love, loss, and Tumblr.

Growing up in film and the online era, Abigail knows better than anyone—it's rough out there in love-land. And this generation is ill-prepared to handle it gracefully. Let's be honest: if Cinderella had been on Twitter, she'd have ended up a crazy old cat lady like the rest of us. #realtalk

So when your "boyfriend" is liking different eligible young things' selfies, what's a modern ingenue to do? Put down the iPhone, step away from the hair dye, and ~chill~. Abbie is here with cautionary tales and solid advice on being a classy-ass lady in the digital age.

Because, girls, we're more than what meets the newsfeed. And this may sound crazy…

But we've got this.

Plus, this book is gorgeous inside and out. With a foil cover and heavily designed interior, this collection will be the crowning jewel on any teen's nightstand.
---
The Blue Cat by Ursula Dubosarsky
A boy stood in the playground under the big fig tree. 'He can't speak English,' the children whispered.

Sydney, 1942. The war is coming to Australia – not only with the threat of bombardment, but also the arrival of refugees from Europe. Dreamy Columba's world is growing larger. She is drawn to Ellery, the little boy from far away, and, together with her highly practical best friend Hilda, the three children embark on an adventure through the harbour-side streets – a journey of discovery and terror, in pursuit of the mysterious blue cat … 
---
Stargazing for Beginners by Jenny McLachlan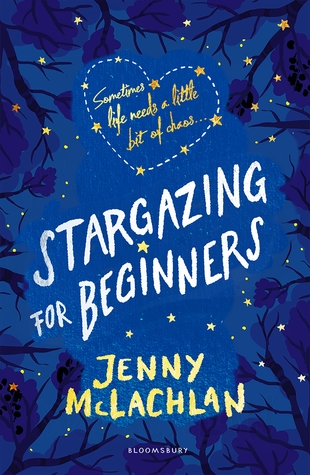 Science geek Meg is left to look after her little sister for ten days after her free-spirited mum leaves suddenly to follow up yet another of her Big Important Causes. But while Meg may understand how the universe was formed, baby Elsa is a complete mystery to her.

And Mum's disappearance has come at the worst time: Meg is desperate to win a competition to get the chance to visit NASA headquarters, but to do this she has to beat close rival Ed. Can Meg pull off this double life of caring for Elsa and following her own dreams? She'll need a miracle of cosmic proportions …

Fans fell in love with the warmth, wit, romance and fierce friendships in Flirty Dancing, Love Bomb, Sun kissed and Star Struck, and Stargazing for Beginners has all that and galaxies more. This is the best kind of real-life fiction – with big themes and irresistible characters, it goes straight to your heart. 
---
Suicide Squad: Movie Novelisation by Marv Wolfman
The official novelization of the eagerly anticipated blockbuster film, written and directed by David Ayer ("Fury," "End of Watch") and based on DC Comics' "Suicide Squad."

It feels good to be bad…

Assemble a team of the world's most dangerous, incarcerated Super Villains, provide them with the most powerful arsenal at the government's disposal, and send them off on a mission to defeat an enigmatic, insuperable entity. U.S intelligence officer Amanda Waller has determined only a secretly convened group of disparate, despicable individuals with next to nothing to lose will do. However, once they realize they weren't picked to succeed but chosen for their patent culpability when they inevitably fail, will the Suicide Squad resolve to die trying, or decide it's every man for himself?
---
Pandora Hearts #20, #21, #22 by Jun Mochizuki
Oz Vessalius, heir to one of the duke houses, has just turned fifteen. His life is rich and carefree, darkened only by the constant absence of his father. At his coming-of-age ceremony, however, everything changes. For no reason that he can discern, he's cast into the prison known as the "Abyss", only to be saved by a "chain" known as Alice, the bloodstained black rabbit. Why was he cast into Abyss, how does Alice factor into it all, and what does the organization known as "Pandora" want with him…?
---
The Slippery Slope by Lemony Snicket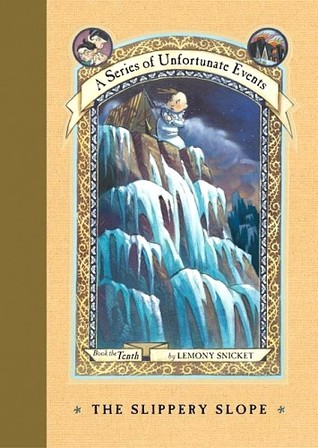 Dear Reader,

Like handshakes, house pets, or raw carrots, many things are preferable when not slippery. Unfortunately, in this miserable volume, I am afraid that Violet, Klaus, and Sunny Baudelaire run into more than their fair share of slipperiness during their harrowing journey up–and down–a range of strange and distressing mountains.

In order to spare you any further repulsion, it would be best not to mention any of the unpleasant details of this story, particularly a secret message, a toboggan, a deceitful map, a swarm of snow gnats, a scheming villain, a troupe of organized youngsters, a covered casserole dish, and a surprising survivor of a terrible fire.

Unfortunately, I have dedicated my life to researching and recording the sad tale of the Baudelaire orphans. There is no reason for you to dedicate your-self to such things, and you might instead dedicate yourself to letting this slippery book slip from your hands into a nearby trash receptacle, or deep pit.

With all due respect,

Lemony Snicket
---
The Case Study of Vanitas by Jun Mochizuki
Step once more into the imagination of Jun Mochizuki, creator of New York Times-bestselling Pandora Hearts! A tale of vampires and curses set in a whimsical and dark steampunk Paris unfolds! On the streets, rumors abound of a clockwork grimier said to sow curses among the vampires. Now, guided by the Book of Vanitas, the gears begun to turn, and the story of two men, Noe and Vanitas, takes shape…
---
That Summer by Sarah Dessen
For fifteen-year-old Haven, life is changing too quickly. She's nearly six feet tall, her father is getting remarried, and her sister—the always perfect Ashley—is planning a wedding of her own. Haven wishes things could just go back to the way they were. Then an old boyfriend of Ashley's re-enters the picture, and through him, Haven sees the past for what it really was, and comes to grips with the future.
---
We Come Apart by Sarah Crossan & Brian Conaghan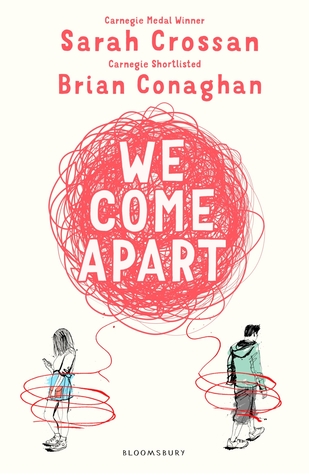 From two acclaimed authors comes an emotional story told in verse about friendship, love, and overcoming unbeatable odds.

Authors Brian Conaghan and Sarah Crossan have joined forces to tell the story of Nicu and Jess, two troubled teens whose paths cross in the unlikeliest of places.

Nicu has emigrated from Romania and is struggling to find his place in his new home. Meanwhile, Jess's home life is overshadowed by violence. When Nicu and Jess meet, what starts out as friendship grows into romance as the two bond over their painful pasts and hopeful futures. But will they be able to save each other, let alone themselves?


For fans of Una LaMarche's Like No Other, this illuminating story told in dual points of view through vibrant verse will stay with readers long after they've turned the last page.
---
Have you read any of these books? Do you plan on participating in RYBSAT Round 10? What are you planning on Reading? Feel Free to link me to your posts or Let me know in the Comments.
I am very excited to be participating in another RYBSAT and I hope it's a successful one for everyone! I hope to see you on twitter using the #RYBSAT hashtag and doing sprints together.