Teaser Tuesday is a meme previously hosted by Books and a Beat and revived by The Purple Booker. Grab your current read, flip to a random page, share two teaser sentences from somewhere on that page, be careful not to include spoilers. Share the title & author, too, so that other TT participants can add the book to their TBR Lists if they like your teasers.
Welcome to another Teaser Tuesday. Today's featured book is October 32 by Larry Rodness. Alexander Malefant is making a living day by day travelling as an insurance salesman. When he gets sent to the small town of Elora on Halloween, where they are celebrating its annual Halloween festival, strange things begin to happen. A young boy nearly drowns while bobbing for apples. Shortly after, a group of children are attacked by a flock of crows.
My Teaser: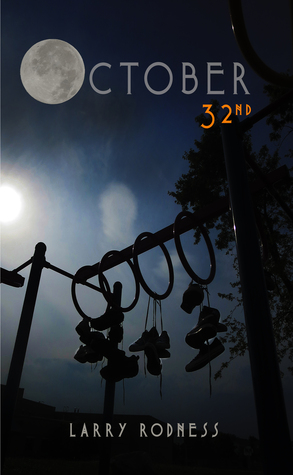 Some Cultures believe that a crow flapping its wings signifies  an accident about to happen, or that, if you open your door to find a crow, it's a sign of danger. The more superstitious will tell you that the crow signifies death because it's known to circle over road-kill before it descends to eat the remains.
---
What do you think? Would you read this? What are you reading this week? Please leave a comment with the link to your own Teaser Tuesdays post. Or Share a Teaser from your Current read.