Today is Australia Day (January 26). As our national holiday, Australia Day is a day to reflect on our culture, landscape, identity and community.  Today I will share a list of books that reflect our Australian culture.
Jasper Jones by Craig Silvey
One of my favourite things about Australian YA books is the sense of place that the authors create and Jasper Jones is no exception. In so many ways, this is a story about growing up versus becoming an adult. Charlie, a bookish teen, and Jasper, marginalised due to his indigenous heritage, are both outcasts that must grow up in a way that some of the adult characters never have. Both are compelled to make life-altering choices amid the deceptive quiet of life in a country town.
---
Red Dog by Louis de Bernieres
It's a true story about a dog that lived in Australia and belonged to everyone. Red Dog was a Red Cloud kelpie, full of character with an insatiable appetite and an even larger appetite for a wandering life, always managing to find any action to be found. A short book, but a tale based on reality, a fine illustration of human and animal relationships, a dog's eye view and vividly brought to life against the backdrop of Australia.
Blue Dog is an absolutely delightful novella which is set as a fictional prequel to Red Dog. The setting of the Australian outback is authentic and real. City boy Mick is sent to Western Australia to live with his finds grandfather, after his father dies and his mother has a nervous breakdown, it's here that he meets the legendary Red Dog, aka Blue, as a pup.
---
The Last Girl by Michael Adams
Danby is a teenager who has battled with 'voices' all her life, yet for some reason she alone can keep her thoughts to herself effectively making her invisible in a world that can suddenly see and hear everything. The characters were relatable, with a real Australian feel about them that I could appreciate.
---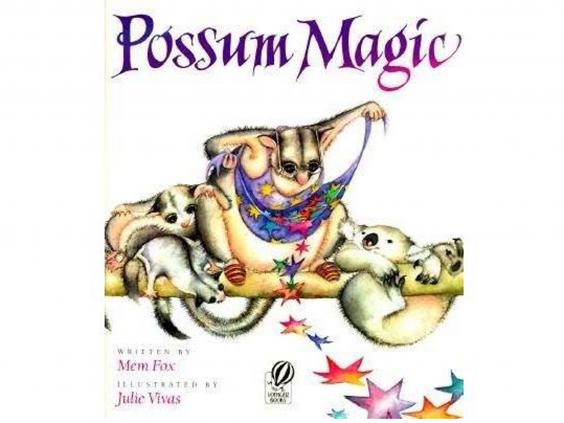 Possum Magic by Mem Fox
One for the kids, Possum Magic tells the tale of the magical Grandma Poss. She turns Hush, another possum, invisible – but can't quite remember how to reverse the spell.